Events
Danebury Vineyards regularly hold private events and exclusive corporate lunches at the vineyards, despite not being open to the public. In addition we attend wine fairs and exhibitions around the South of England, so be sure to check out our whereabouts on the calendar at the right of this page.
We are a member of The Vineyards of Hampshire (www.vineyardsofhampshire.co.uk), which holds an annual sparkling and still wine festival in July. Each vineyard takes it in turn to host the event and again the details can be found on our calendar.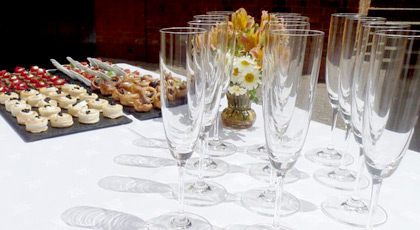 Events Calendar
Harvest dates
Following the recent acid and sugar tests, we have decided to pick the Madeleine Angevine on Tuesday 26th September 2017 and the remaining varieties on Saturday 14th October 2017. We look forward to welcoming our merry band of pickers and are keeping our fingers crossed for good weather and a successful harvest!
Annual Wine Festival
Date: Sunday 23rd July 2017